Pajama Drive Donation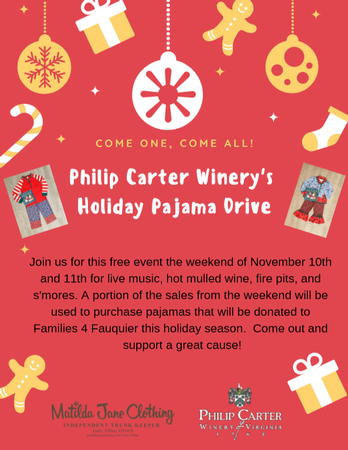 Holiday Pajama Drive Event Donation

A portion of this weekend's proceeds will be used to support the purchase of pajamas to be donated to Families 4 Fauquier through our partnership with Emily Tiffany (TK #582478), an independent trunk keeper with Matilda Jane clothing. Families 4 Fauquier will then distribute the pajamas to local families in need this holiday season.
Please join us for this free event featuring live music, hot mulled wine, fire pits, and s'mores! Come out and help support this great cause.
Donations made here will be given directly to the cause.