Winemaker's Pairing Dinner Series
Virginia Piedmont's Harvest Flavors
Come join us Saturday, October the 16th for our final winemakers pairing dinner of the year! Hosted at stations among the vines featuring the harvest flavors of Virginia's Piedmont! We are excited to collaborate with Main Street Bakery to bring you and evening full of delicious food and wonderful company and paired with the finest award winning wines Phillip Carter has to offer!
The dinner will begin at 5:30 pm and features pairing selections for 5 of our wines presented at stations set among the vineyard!
$58.00 per person
Includes gourmet pairing selections for 5 of our wines by the outstanding Chef Chuck Arnaud. Learn about the wines from PCW winemaker, Tony McDonnell.
Reservations Required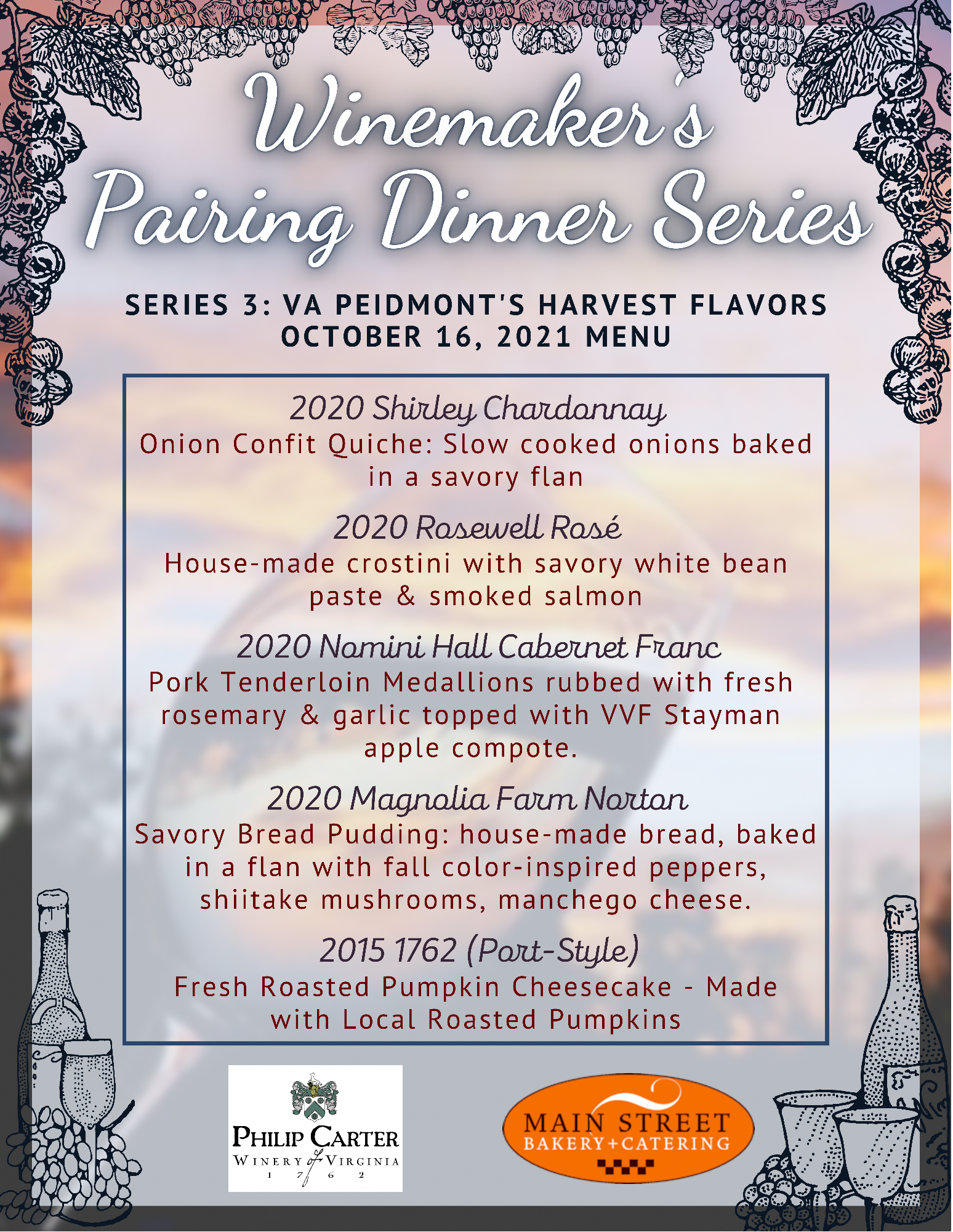 Product Reviews