Blessing of the Vines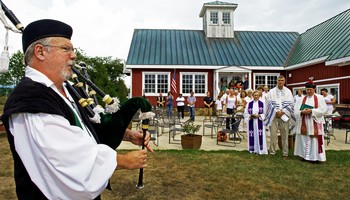 Join us for the centuries-old tradition of invoking a blessing on the coming harvest! Dress in white and join us in the vineyard for the ancient sounds of Scottish bagpipes and an interfaith blessing There will also be a reception held that includes a seated tasting in Cleve Hall and communal meal provided by Chef Chuck from Main Street Catering.
The procession is open to the public. Reservations are required for the reception, and seating is limited.
Reception Meal and Tasting Tickets:
$35 per person
$15 for guests under 21
Product Reviews