Vertical Tasting Ticket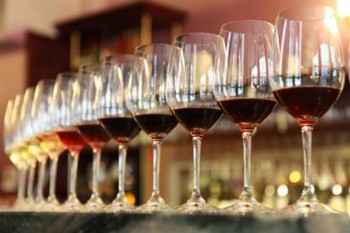 A vertical tasting is arranged to taste different vintages of the same style of wine. In our vertical tasting, we will evaluate our different vintages to discern the influence of the growing seasons and the influence of the hands and minds that were behind both the growing of the grapes and the cellar practices for these wines.
For $18 per person come out and taste 3 vintages of 3 of our wines (that's 9 different wines, many pulled from our library)! Wine Club Members receive a 10% discount. This experience is truly a treat that we seldom offer. Open to the general public. Tasting times: 11am, 1pm and 3pm. Reservations suggested.